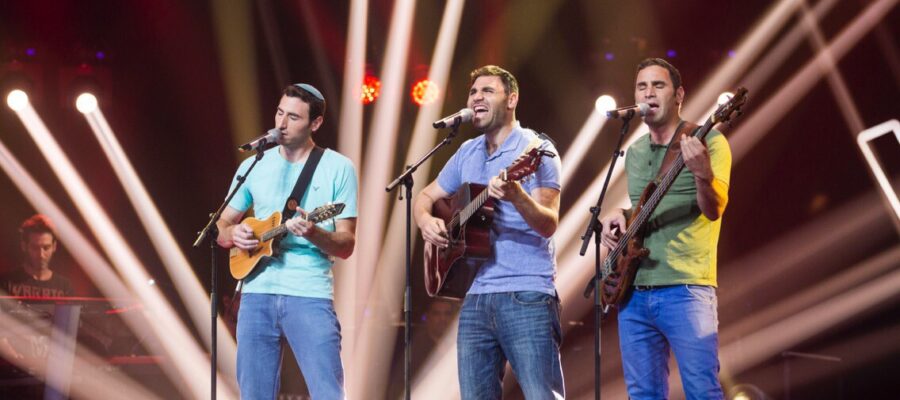 The Solomon brothers are 3 brothers who play country folk in a combination of original material, both in Hebrew and covers.
The band was born on Teddy Productions' reality show on Channel 24 (Family in Performance), when they reached the finals.
Since then they have managed to reach Avraham Tal's team at The Voice, perform at festivals all over the world and in Israel, and build a fairly large audience in the country, as they also connect with international artists, such as Alex Clare.
The band released their second album Change Another Heart this year.
The brothers grew up in Moshav Mevo Modiim, a moshav of American hippies founded by Rabbi Shlomo Carlebach (the dancing rabbi).
The new single UNITY was written for a project called Life Vest where 120 cities around the world danced to our song for equality in the world.
| Tickets are limited | Entrance with Green Pass only |