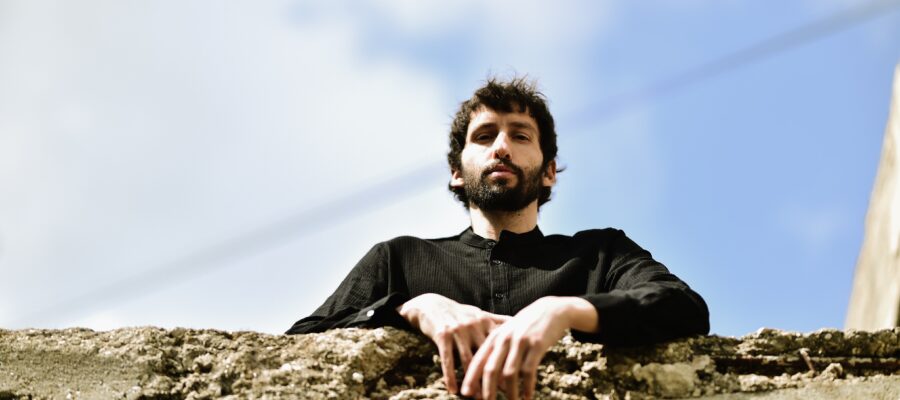 Guests: Daniel Rubin and Yehu Yaron
Nir Shlomo – Solo
Album launch
Guests – Daniel Rubin and Yehu Yaron
Nir Shlomo, musician, guitarist, producer and among the prominent names in the indie scene in recent years, is constantly engaged in many collaborations and playing with the leading artists in the country (Spirit Dogs, Red Band, Yehu Yaron, Gadi Ronen, Narkis, Roi Freilich, Daniel Rubin, Aviv Gadge And more).
Coming to Nocturno for a solo performance, launching his third album.
He will be joined by highly respected guests – Yehu Yaron and Daniel Rubin.
Like his previous albums, the new album also contains sharpened, exposed and painfully honest lyrics, with the music that accompanies the lyrics being stormy and rich. In this album Shlomo presents a more optimistic side, delicate and open to the world, without compromising on his unique language and sound.
Shlomo knows how to express anger, insult, sorrow and wonder, in such a direct and unmediated way, that he seems to whisper his submissive and screaming words alike to everyone in the audience. And it's something very worthwhile to experience. ' Raz Israeli, NRG
| Tickets are limited | Entrance with Green Pass only |