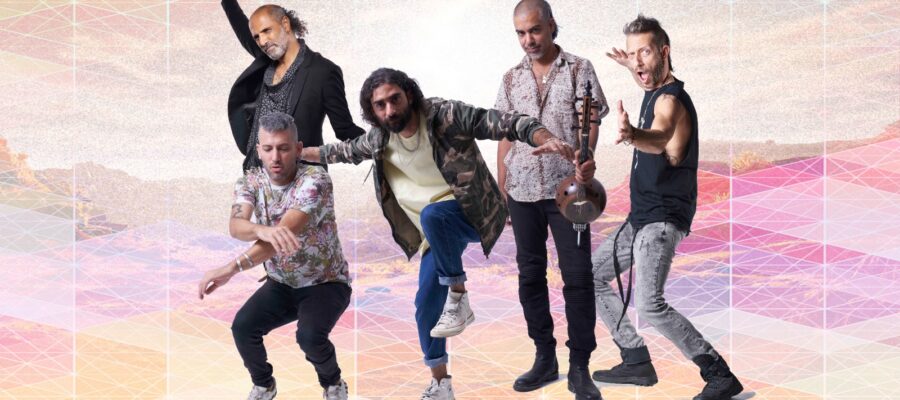 anna RF ​
anna RF – an ethnic-electronic "Hafla", full of joie de vivre, rhythm and groove!
The multicultural group that combines traditional musical instruments such as Persian Kamancha and Turkish Saz together with a kicking and bouncy modern sound.
Since its founding in 2011, the band has conquered the stages of festivals in Israel and throughout Europe, Turkey and India and has amassed a large and loyal fan base, over 100 million views on YouTube, tens of thousands of followers on social networks, international collaborations and even being invited to a meeting with the Pope following their cross-border work.
An annaA RF performance is simply a celebration of liberation and joy!
An uplifting musical mosaic that leaves no one indifferent, moves the pelvis and appeals to young and old alike!
anaa RF combined and are combining forces with many well-known artists such as Mosh Ben Ari, Ravid Plotnik, and more.
| Tickets are limited | Entrance with Green Pass only |